Good morning, and thanks for spending part of your day with Extra Points.
Earlier this week, Taylor Swift released another album. I don't have particularly strong opinions about her music, and honestly, was only aware of this development because of all the memes.
But while watching college football on Saturday, I came across this tweet that really made me think.
I'm not sure if it's typical for major recording artists to always release their music during the fall, but boy, there sure are a lot of Taylor Swift albums that dropped during the season...enough to create this silly meme. I double checked the math, and it's true, Purdue really did lost all of those games.
Which got me thinking....what is everyone's record right after an album drops?
So I checked.
HERE'S THE METHODOLOGY:
I collected data for FBS games played immediately after eight of the ten albums. Those dates were:
Taylor Swift (October 24, 2006)
Fearless (November 11, 2008)
Speak Now (October 25, 2010)
Red (October 22, 2012)
1989 (October 27, 2014)
Reputation (November 10, 2017)
Lover (August 23, 2019)
Midnights (October 21, 2022)
I did not include Swift's two other albums. Folklore was released on July 24, 2020, a good month before the start of the season, and it felt a little weird to include opening day of that year as a Swift game. Evermore was released on December 11, 2020, which was during the COVID year when a bunch of teams had stopped playing and honestly, my brain was too liquified after collecting the rest of this data so I decided to skip that one. Dec 15 is not normally part of football season.
For each release date, I collected data for FBS games played from the day after the release, through the end of that CFB week. That means if an album was released on a Wednesday, I included games from Thursday, Friday, Saturday and Sunday. The MAC game that kicked off on Tuesday the following week was not included.
Why? Because that's a whole new week and a whole new newscycle! So if your team was on a bye, or played an early game the following week, I did not count it. This was only for games that could be considered immediately after the release.
I pulled all data from CFB Reference. I'm also only including FBS games, so if your team was still FCS during some of the earlier releases, I did not include it.
Should my data not match your data, I offer my deepest apologizes and will be happy to refund you the price of this free Extra Points newsletter.
Basically...you need to calm down. Don't blame me for the blank space that you see in this chart. And if you start complaining about my newsletter on Twitter, well, I'm just going to shake it off.
Also, there's a real chance I fat-fingered something in my Excel spreadsheet over the course of putting this together, so if I did make a mistake, I will update it ASAP.
Here's what I found:
Air Force: 4-4
Akron: 0-6
Alabama: 6-0
UAB: 5-1
Appalachian State: 2-0
Arizona: 3-3
Arizona State: 5-3
Arkansas: 3-3
Arkansas State: 2-4
Army: 4-3
Auburn: 5-2
Ball State: 2-2
Baylor: 5-3
Boston College: 6-2
Boise State: 6-0
Bowling Green:
Buffalo: 3-3
BYU: 4-2
Cal: 2-4
Central Florida: 5-3
Central Michigan: 4-2
Charlotte: 1-2
Cincinnati: 5-2
Clemson: 5-2
Coastal Carolina: 0-2
Colorado: 1-7
Colorado State: 6-2
UConn: 4-2
Duke: 3-5
ECU: 2-6
Eastern Michigan: 1-4
Florida: 5-2
FAU: 5-3
FIU: 1-6
Florida State: 2-5
Fresno State: 4-2
Georgia: 3-4
Georgia Southern: 2-1
Georgia State: 2-1
Georgia Tech: 3-2
Hawaii: 3-4
Houston: 6-1
Illinois: 2-6
Indiana: 4-4
Iowa: 5-3
Iowa State: 3-4
Kansas: 2-6
Kansas State: 4-4
Kent State: 4-2
Kentucky: 3-4
James Madison: 0-1
Liberty: 2-0
Louisiana Tech: 3-5
Louisiana Lafayette: 2-6
Louisiana Monroe: 3-4
LSU: 4-0
Louisville: 3-2
Marshall: 5-2
Maryland: 6-1
UMass: 1-2
Miami OH: 2-4
Miami FL: 3-4
MTSU: 4-2
Memphis: 2-4
Michigan: 3-3
Michigan State: 2-3
Minnesota: 3-4
Mississippi: 3-5
Mississippi State: 3-5
Missouri: 5-3
Navy: 3-5
Nebraska: 5-2
Nevada: 6-2
New Mexico: 3-5
New Mexico State: 1-5
Notre Dame: 5-2
North Carolina: 3-3
North Carolina State: 5-2
North Texas: 3-3
Northern Illinois: 3-3
Northwestern: 4-4
Ohio: 4-1
THE Ohio State: 8-0
Oklahoma: 5-1
Oklahoma State: 7-1
Old Dominion: 2-2
Oregon: 6-1
Oregon State: 4-4
Purdue: 0-8
Penn State: 6-2
Pitt: 2-3
Rutgers: 4-3
Rice: 3-2
San Diego State: 4-3
San Jose State: 3-4
South Alabama: 1-3
South Carolina: 4-4
South Florida: 0-3
Southern Miss: 4-3
SMU: 3-3
Stanford: 4-1
Syracuse: 2-5
TCU: 5-2
Temple: 4-2
Tennessee: 3-4
Texas: 6-2
Texas A&M: 6-2
Texas State: 1-4
Texas Tech: 3-4
Toledo: 3-3
Troy: 3-4
Tulsa: 2-3
Tulane: 5-3
UCLA: 4-4
UNLV: 2-5
USC: 3-3
Utah: 5-2
Utah State: 2-4
UTEP: 4-4
UTSA: 2-2
Vanderbilt: 4-4
Virginia: 3-2
Virginia Tech: 2-3
Wake Forest: 4-3
Washington: 4-3
Washington State: 3-4
West Virginia: 2-3
Western Kentucky: 1-5
Western Michigan: 5-2
Wisconsin: 6-1
Wyoming: 3-4
Okay, so it turns out Purdue really is unlucky!
Unless I really screwed up my counting, Purdue is the only program to go 0-8 in Swift Games, and one of only five schools to go winless, period. Alabama, Appalachian State, Boise State and Ohio State were the only ones by my count to go undefeated, which in my opinion ought to be used as some sort of tiebreaker if we end up with a logjam in the College Football Playoff rankings.
Are there schools trying to deliberately schedule their bye weeks to line up with a Swift release to escape some sort of curse? I'm not saying yes....I'm simply saying it is worth additional investigation.
---
This Extra Points newsletter is also brought to you by International Intrigue: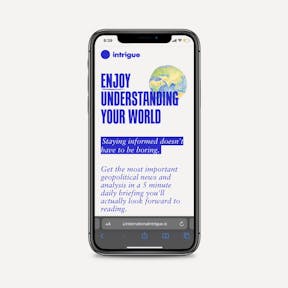 Staying informed about the world doesn't have to be boring. International Intrigue is a free global affairs briefing created by former diplomats to help the next generation of leaders better understand how geopolitics, business and technology intersect. They deliver the most important geopolitical news and analysis in <5-minute daily briefing that you'll actually look forward to reading. Sign up for free today.
---
This newsletter is also brought to you by Blinkist.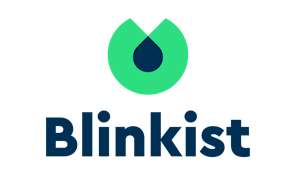 Powerful ideas in 15 minutes. Over 5,000 book titles and 20 million users. Save 25% on a Premium Subscription here.
---
To sponsor a future Extra Points newsletter, please email sales@extrapointsmb.com.  For article ideas, newsletter feedback, FOIA tips, athlete NIL sponsorships and more, I'm at matt@extrapointsmb.com, or @MattBrownEP on Twitter, and @ExtraPointsMB on Instagram.